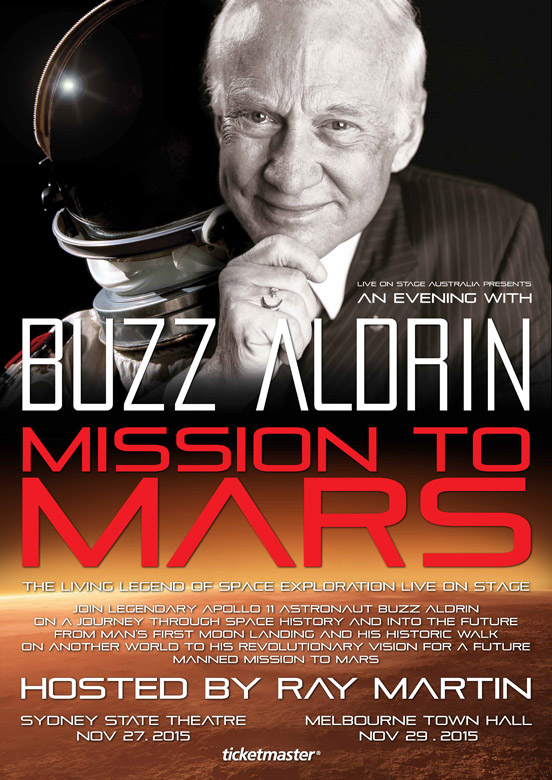 15 Jul

An Evening with Buzz Aldrin hosted by Ray Martin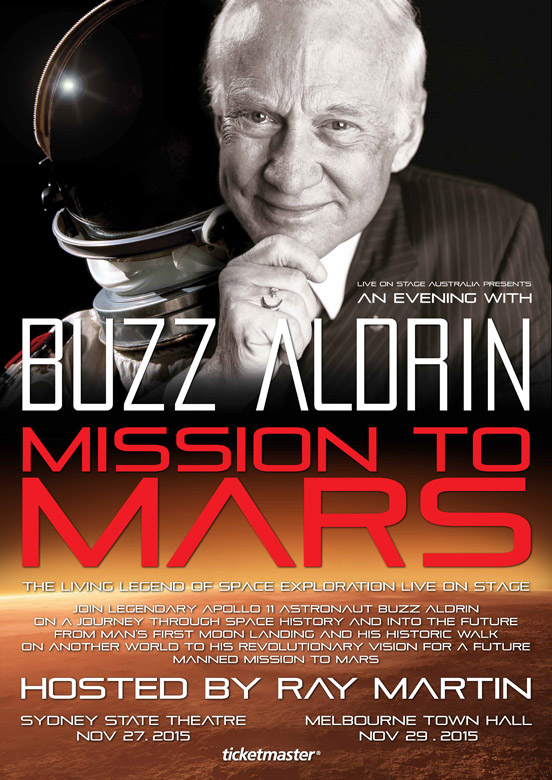 Live on Stage Australia Presents: An Evening with Buzz Aldrin Mission to Mars
Hosted by Ray Martin
The Living Legend of Space Exploration Live on Stage!
Join Legendary Apollo 11 Astronaut Buzz Aldrin on a journey through space history and into the future from man's first moon landing and his historic walk on another world to his revolutionary vision for a future manned mission to mars.
When:
November 27, 2015
Where:
Sydney State Theatre
Tickets:
Click here to get your tickets at Ticketmaster.com.au
Buzz will also be in Melbourne, Australia on November 29. Click Here for more details.