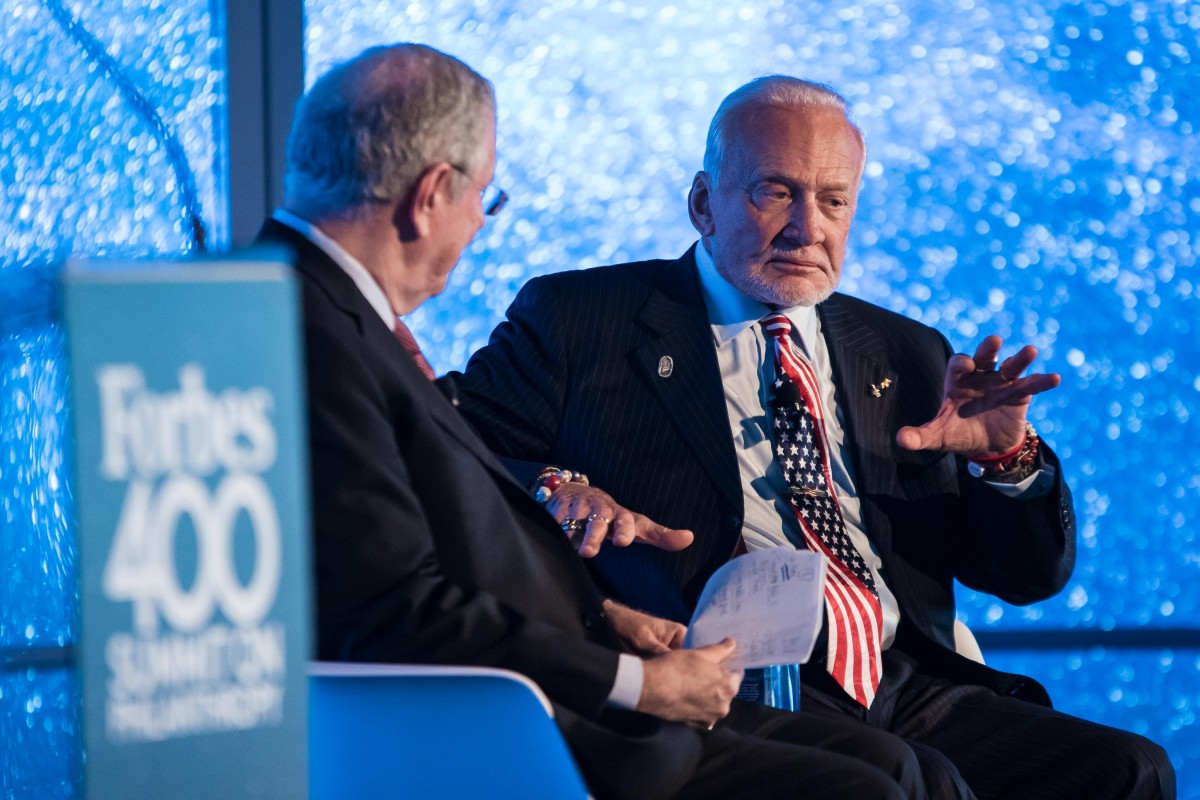 13 Jun

Buzz Aldrin: The Government Should Stop Competing With Private Sector In Space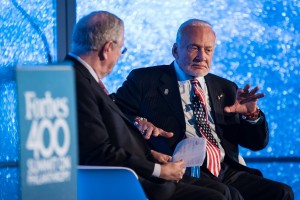 Astronaut Buzz Aldrin thinks Congress needs to stop inhibiting the space program and the government should quit trying to compete with the private sector. Instead, it should leverage the space program to build bridges with other countries, especially China.
"The government is now spending your money building old technology to compete with [billionaire Elon Musk's private aerospace company] SpaceX," Aldrin said to a group of philanthropists during a conversation with Steve Forbes at the fifth annual Forbes 400 Summit on Philanthropy in Manhattan. "The government should not be spending your money to build an old heritage rocket."
Aldrin, who almost half a century ago made history with Neil Armstrong when they became the first two men to set step on the moon, has more recently been devising a master plan for missions to Mars . He says that with reusable landers and less clunky rockets, we should be able to create a new and better Apollo mission.
In addition, he said, while no one nation can go to Mars by itself, a global lunar coalition involving various space agencies, including China, Russia and Japan, should make the mission feasible. "We would not be well-advised to compete with China in space," said Aldrin. "That's where we can do things together like we did with the Russians [in the 1970s]."
At age 86, Aldrin has enjoyed a career spanning flying jets at war zones to making historic space travel. He says his career choice was almost inevitable given the household he grew up in: his father was an Air Force colonel and his mother's maiden name was Marion Moon. Aldrin earned his bachelor degree in mechanical engineering at the U.S. Military Academy at West Point before joining the Air Force and he was a fighter pilot in Korea and Germany. He then went on to earn his Doctorate Of Science in Astronautics at Massachusetts Institute of Technology.
Upon his famous moon landing on July 20, 1969, Aldrin said he was forced to think up a low-tech solution to a broken circuit. When ground control in Houston said it didn't have a solution he used a ballpoint pen to fix the circuit and the rocket was soon cleared for take-off.
After his return to Earth, Aldrin traveled the world basking in awards and newfound celebrity. Yet when the whirlwind accolades trickled down and he faced retirement, he was caught off guard.
"I didn't know what to do, sit around?" he said. "I had a depression, a disappointment, I was drinking too much."
Both his parents had been alcoholics and both his mother and grandfather committed suicide, so Aldrin realized that he had to stop drinking and come to terms with his depression before falling in an irreversible spiral. He's now celebrating 37 years of sobriety. Yet because his recovery was "patchy," Aldrin said that the Federal Aviation Administration requested that he see a psychiatrist every year to renew his pilot's license otherwise he couldn't fly anymore. At first he resisted.
"Now I visit with a psychiatrist a couple of times a month to deal with my relationships with other people – professional people and other sex people," he said.
The experience underlined the importance of giving help and as importantly, asking for help from others, both personally and professionally, where he sees the space program as an opportunity for international communities to unite.