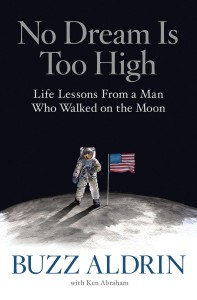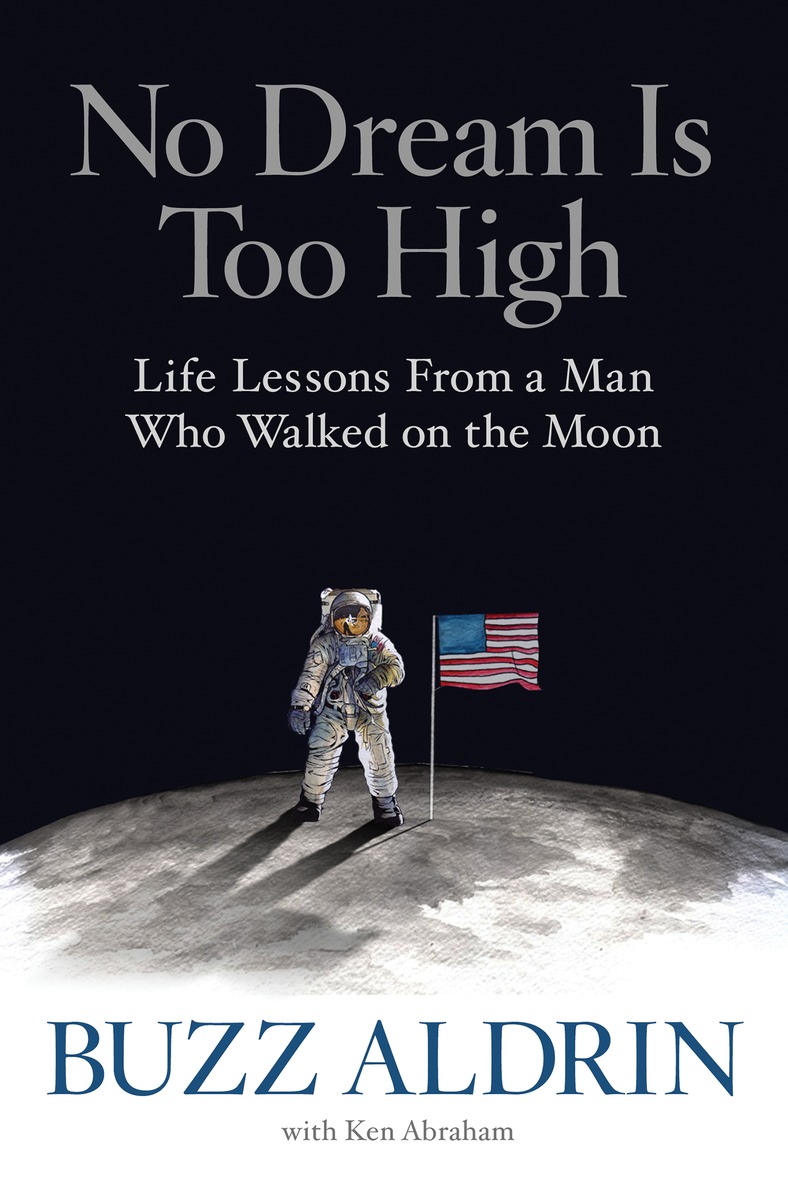 In a new book from National Geographic, celebrated astronaut and best-selling author Buzz Aldrin reflects on a lifetime of adventures and achievements and what he has learned through it all. In
NO DREAM IS TOO HIGH: Life Lessons from a Man Who Walked on the Moon
(National Geographic Books; ISBN 978-1-4262-1649-7; on sale April 5, 2016; hardcover), Aldrin shares little-known stories with New York Times best-selling author Ken Abraham and highlights 13 principles that have shaped and guided his eventful life.
Aldrin's principles range from "laugh…a lot" to "write your own epitaph" and, while he speaks intimately and from the heart, his disarming candor permeates each lesson. "Once you've been first, it cannot be done again — not by you, not by anyone else," he writes — and muses in his irreverent way about how it has felt to be known as the second man on the moon.
NO DREAM IS TOO HIGH provides a window into Aldrin's extraordinary. "Always keep some exciting new adventure on your bucket list," Aldrin writes. "I'm living proof that no dream is too high!"
About the Authors
Buzz Aldrin, best known for his Apollo 11 moonwalk, holds a doctoral degree in astronautics and, at age 86, continues to wield influence as an international advocate of space science and planetary exploration. He has written three nonfiction books, two science fact/fiction novels and two children's books.
Ken Abraham is best known for his collaborations with celebrities and high-profile public figures including John Ashcroft, Bob Dole, Chuck Norris and George Foreman. Fourteen of those titles have appeared on the New York Times bestseller list. He coauthored Buzz Aldrin's memoir "Magnificent Desolation."
About National Geographic Partners LLC
National Geographic Partners LLC, a joint venture between National Geographic Society and 21st Century Fox, combines National Geographic television channels with National Geographic's media and consumer-oriented assets, including National Geographic magazines; National Geographic Studios; related digital and social media platforms; books; maps; children's media; and ancillary activities that include travel, global experiences and events, archival sales, catalog, licensing and e-commerce businesses. A portion of the proceeds from National Geographic Partners LLC will be used to fund science, exploration, conservation and education through significant ongoing contributions to the work of the National Geographic Society. For more information, visit www.nationalgeographic.com and find us on Facebook, Twitter, Instagram, Google+, YouTube, LinkedIn and Pinterest.