04 Jun

Live stream of Mission to Mars talk at Nixon Library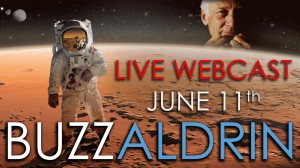 The second man on the moon and author of Mission to Mars: My Vision for Space Exploration.
Hear the legendary "Space Statesman" talk and sign his new book supporting the continuing quest to push the boundaries of the universe as we know it.
Aldrin has a vision, and in this book he plots out the path he proposes, taking humans to Mars by 2035.