16 Jan

*Postponed* Celebrate Exploration! with Stephen Hawking and Buzz

THIS EVENT IS POSTPONED. IT WILL BE RESCHEDULED.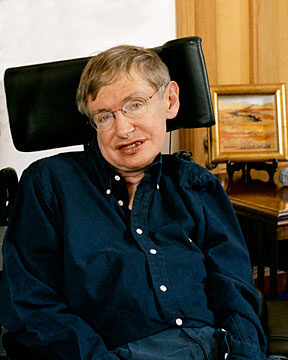 Dear Friends,
It is with regret that The Planetary Society must cancel the event "Stephen Hawking and Buzz Aldrin: Celebrate Exploration!"
Dr. Hawking has been advised by his doctors not to fly at this time. He is well?nd still working in his office in the UK?ut he's unable to travel to California.
But Dr. Hawking wishes to accept the Cosmos Award in person, and we are now coordinating with his office to choose the time and place at which to present it to him. When there's a new plan, we'll let you know the details.
In the meantime, we're still gathering birthday wishes for Buzz Aldrin to present to him in honor of his 80th birthday. We're making a giant birthday card to include everyone's best wishes. If you haven't already, you can send your message to Buzz online.
Thank you for your support of The Planetary Society. Please continue to watch our web site for the latest information and revised plans for the Cosmos Award presentation to Dr. Hawking and the birthday greetings to Buzz Aldrin.
Best regards,Louis Friedman
________________________________________________________________________________________________________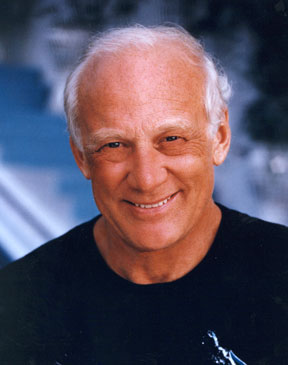 Please join us to celebrate the achievements of two renowned heroes of space exploration, physicist Stephen Hawking and Apollo 11 astronaut Buzz Aldrin, at a luncheon in Pasadena, California on January 23, 2010.
The Planetary Society will present the Cosmos Award for Outstanding Public Presentation of Science to Dr. Hawking, author of A Brief History of Time and host of the television series Stephen Hawking's Universe.
Through his books, TV series and public lectures, Dr. Hawking has engaged the public for over 20 years in some of the most profound questions of our existence?rom the origins of the universe to the nature of black holes.
We will also be marking a milestone for Dr. Aldrin?is 80th birthday. Dr. Aldrin has supported The Planetary Society as both a friend and a member of our Advisory Council, and throwing a birthday party is a great way for you and I to thank him for his tremendous impact on spaceflight and our shared history.
Join Stephen Hawking, Buzz Aldrin and several members of The Planetary Society's Board of Directors for this once-in-a-lifetime celebration.
DATE: Saturday, January 23, 2010
TIME: 12:00 – 2:00 PM
PLACE: The Langham Huntington Hotel Ballroom
For questions about when the event will be rescheduled, please contact Susan Lendroth at 626-793-5100 ext 237.