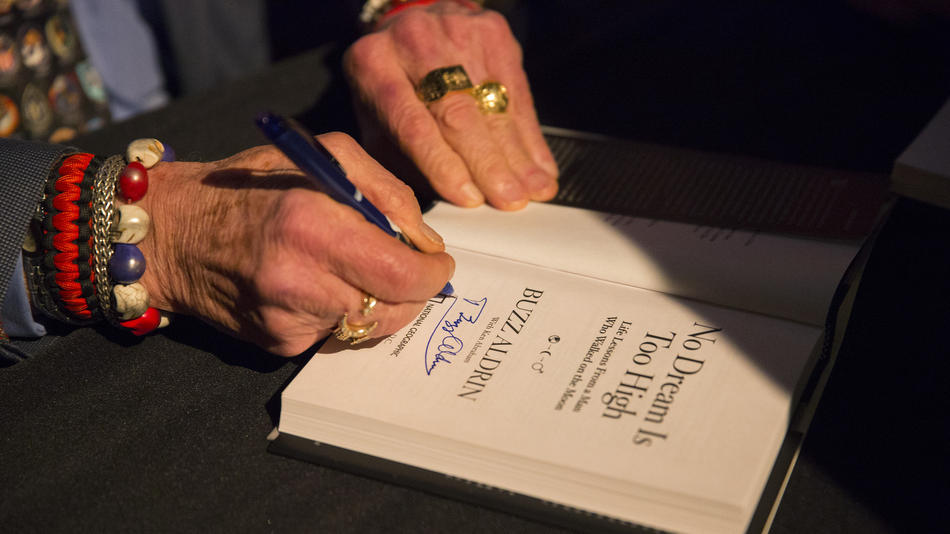 13 Jun

Printers Row Lit Fest recap: Buzz Aldrin, R.L. Stine and more celebrate literature

Chicago weather were a book, it'd be "Strange Case of Dr. Jekyll and Mr. Hyde."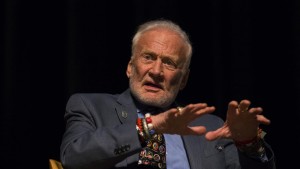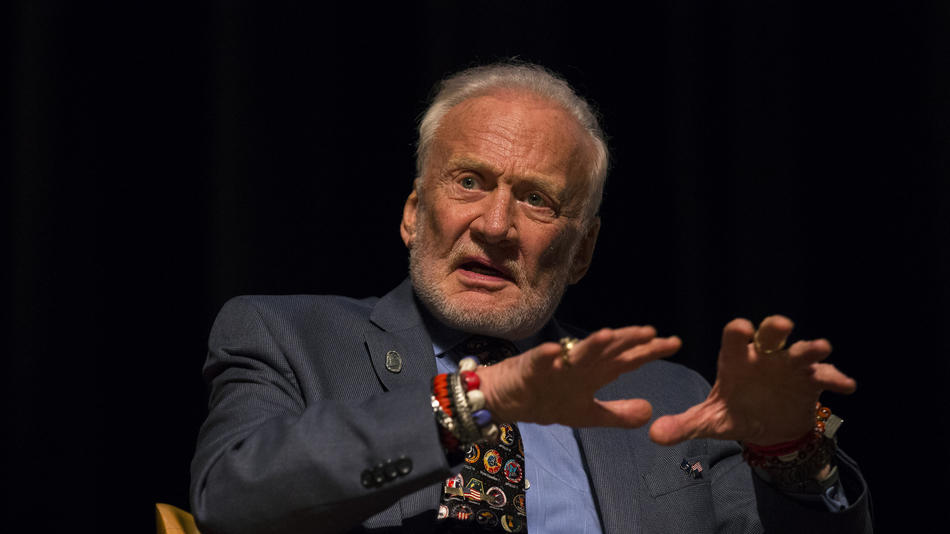 The nearly 30-degree drop in temperature from Saturday's mid-90s to Sunday's mid-60s, however, didn't deter attendance and programming at the 32nd annual Printers Row Lit Fest, which saw full crowds estimated at 125,000 pass through the Tribune-produced literary festival held in the Printers Row neighborhood.
Headliners included the likes of Marilynne Robinson, R.L. Stine, Ethan Hawke, Terry McMillan and Apollo 11 astronaut Buzz Aldrin. Here are some highlights from the weekend.
Buzz Aldrin pokes fun at himself and his lunar legacy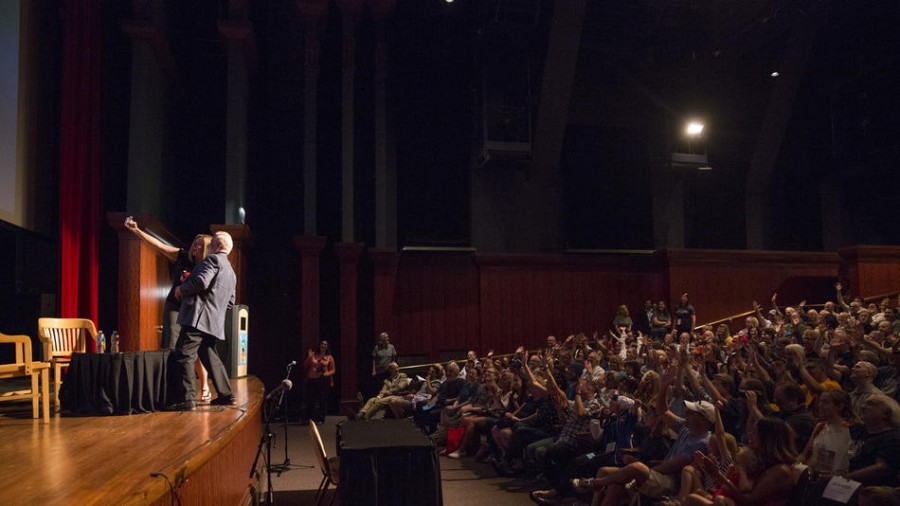 For a man who has flown fighter jets during the Korean War and walked on the face of the moon, Buzz Aldrin loves to crack a joke.
Coming out to a standing ovation at a sold-out Cindy Pritzker Auditorium, the Apollo 11 astronaut wasted no time in displaying patriotic socks and making light of his accomplishments.
"It turns out that is such a symbolic picture," Aldrin said of the famous moon-walk photo of him taken by Neil Armstrong. "They once gathered a few people together to say a few words about why this is such an iconic picture. I said three words: 'location, location, location.' Where else could you take a picture?"
Armstrong, of course, is remembered for being the first man to walk on the moon. Aldrin joked, however, that was for one reason only.
"He was the commander and that was symbolic — or it could've been that he was closer to the hatch!" Aldrin said. "We went down on the surface to gather some lunar dust and rocks. You can't carry those as you go up the ladder, so we used this real modern device called a clothesline."
The video screen behind the 86-year-old Aldrin displayed photos throughout his life, including a family portrait taken during his early childhood. He earned the nickname "Buzz" from an older sister who pronounced "brother" as "buzzer." The name stuck, and he has since legally changed him name to "Buzz Aldrin," said moderator Christina Korp.
Another photo displayed what Aldrin called "The first space selfie."
"Now everyone walks around and wants to take a selfie with me. I wish I'd never done it!" Aldrin joked. (Aldrin later took a selfie with the audience at the end of the event.)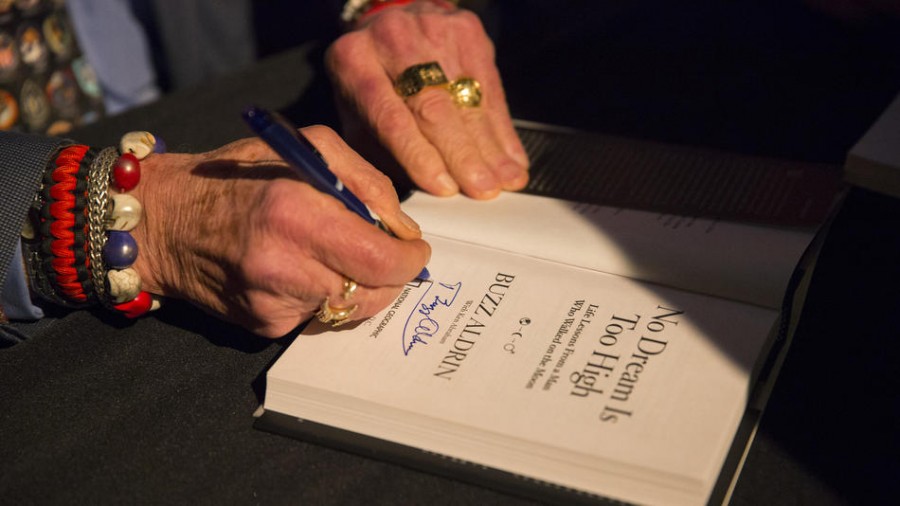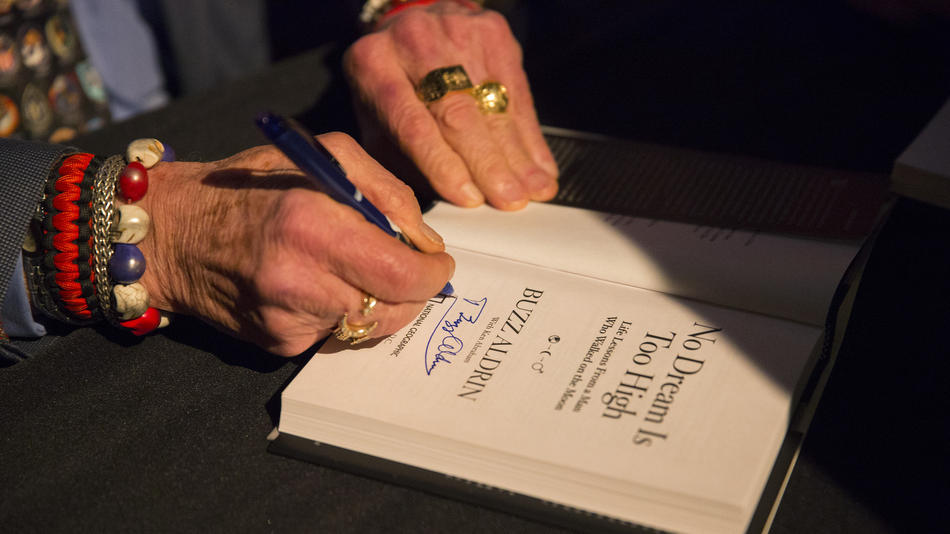 Not everything was a joke, however. Aldrin shed light on aspects of astronaut training, detailing a space simulation method that includes being submerged underwater with a pressurized suit counterbalanced with weights.
Aldrin, who showed a photo of himself at Stonehenge wearing a shirt that says, "Get your ass to Mars," also discussed some of the famous elbows he's bumped, including theoretical physicist Stephen Hawking.
So what does Hawking think about all day? "'Women,'" Aldrin repeated. "'I don't understand them.'"
— Jeremy Mikula