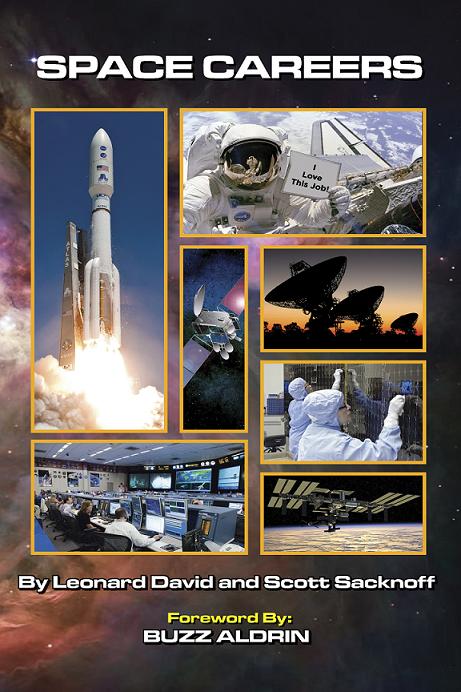 15 May

Want a Space Career? New Book Offers Valuable Advice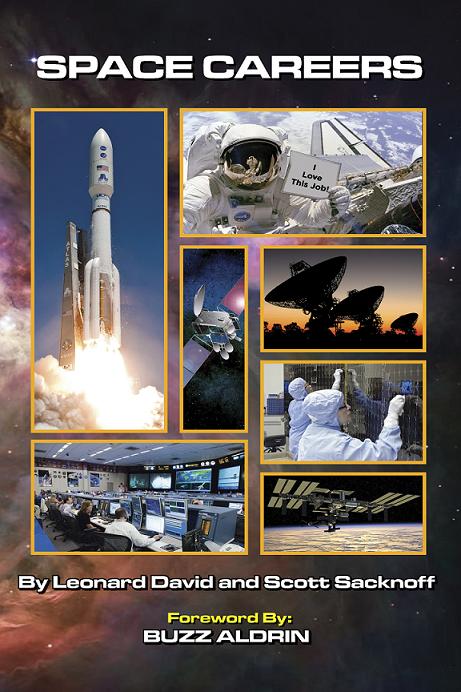 A new book offers the most in-depth source for understanding and finding a career in the space and satellite industry.
This book is designed for high school, college, and graduate students and job seekers of all ages.
It is my pleasure to announce the release of Space Careers, a completely-updated and revised version of the 1998 award-winning classic: Guide to Space Careers.
Fully-updated for 2015, the book is specially written for job seekers interested in the opportunities that the space and satellite industry present. Whether the reader is interested in satellite communications services, designing next generation rockets, planning future Mars missions, or monitoring the Earth's environment, Space Careers will be a valued resource.
Career trajectory
Written by longtime space journalist Leonard David, entrepreneur Scott Sacknoff, and with a foreword from astronaut Buzz Aldrin, this award-winning book contains resources that enable the user to understand the varied activities of the industry so they can narrow and determine their areas of interest.
This guide helps you identify university programs and find scholarships and fellowships that can finance your career trajectory. It provides details on how and where to network, locate opportunities, and offers hundreds of profiles as well as links to industry organizations.
It does the work so you don't have to.
But this book offers more than just a compilation of facts and data.
Valuable advice
Throughout the book you will find valuable advice to students and job seekers provided by leading industry professionals including Marillyn Hewson, the President & CEO of Lockheed Martin; Charles Bolden, the administrator of NASA; as well as engineers, scientists, and businesspeople working in the field.
Space Careers is a resource that needs to be shared, read, and used by students, educators, and people working in the STEM/STEAM fields [Science, Technology, Engineering, [Art] & Mathematics]. With the space industry seeking to identify and entice the next generation of workers, companies and institutions, you'll find this volume a valuable resource.
For more details including bios of the authors, the table of contents, and ordering information, please visit:
Space Careers
By Leonard David and Scott Sacknoff
Foreword by Buzz Aldrin
International Space Business Council, 2015
ISBN: 978-1-887022-19-4
Retail Price: $20 USD
Pages: 224, trade paper