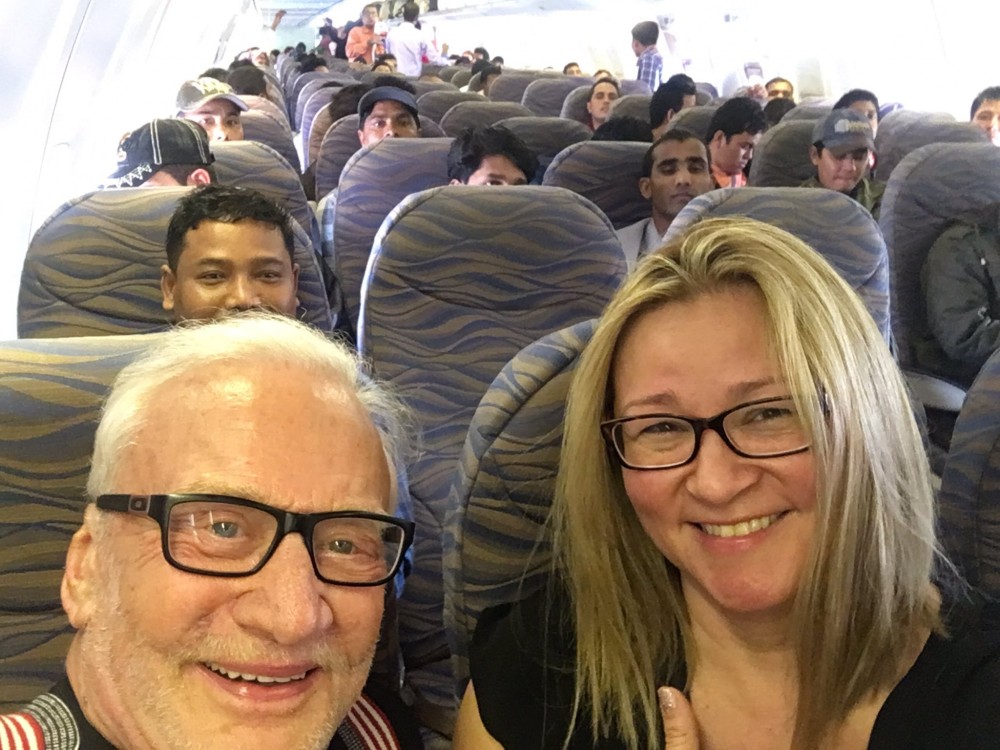 12 Sep

Apollo 11 Astronaut Buzz Aldrin in Nepal

Sep 5, 2016- American Astronaut Buzz Aldrin, arrived in Kathmandu on a five-day trip to Nepal on Sunday.

During his five-day trip, Aldrin will be attending an interactive talk programme to be held at Everest Science Center Nepal on Tuesday. Aldrin will also be giving a presentation at the Nepal Academy Hall on Thursday.

According to Everest Science Centre Nepal, Aldrin will be accompanied by his son Andrew, his daughter-in-law Maurine Aldrin, Buzz Aldrin Inc's Mission Control Director Christina Korp, the Lockheed Martin Payload Manager Joseph Leblanc and the Orion Configuration Management Specialist Elizabeth Leblanc.

Sitagunj, Sunsari-based Everest Science Center had invited Aldrin for a week-long tour of Nepal.

Aldrin was one of the first two humans to step foot on the Moon, and the second person to walk on it. He had set foot on the moon with Neil Armstrong on July 20, 1969.

Aldrin will return to the USA on Friday.
Heading off in style to a new country I've never been to. Nepal! Who's coming to the Everest Science Center? pic.twitter.com/SKZaMf54P9

— Buzz Aldrin (@TheRealBuzz) September 4, 2016
Our connecting flight from Dubai to Nepal was a little more down to earth. But it got us here safe. #GYATNepal pic.twitter.com/FvyptcOqrp

— Buzz Aldrin (@TheRealBuzz) September 4, 2016

Click here to read the Original Article at The Kathmandu Post