14 Feb

Buzz Aldrin FATHEAD winner!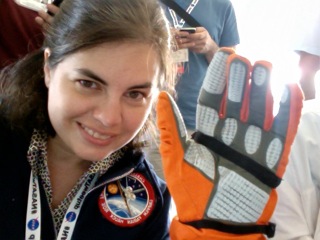 Congratulations to Susan from North Carolina! Her name was drawn from all of the people who signed up for Buzz's newsletter last week and she won the life size Buzz Aldrin FATHEAD wall graphic. Follow Buzz on Twitter @therealbuzz to stay in the loop about our giveaways.
Susan posing in a NASA pumpkin suit glove!