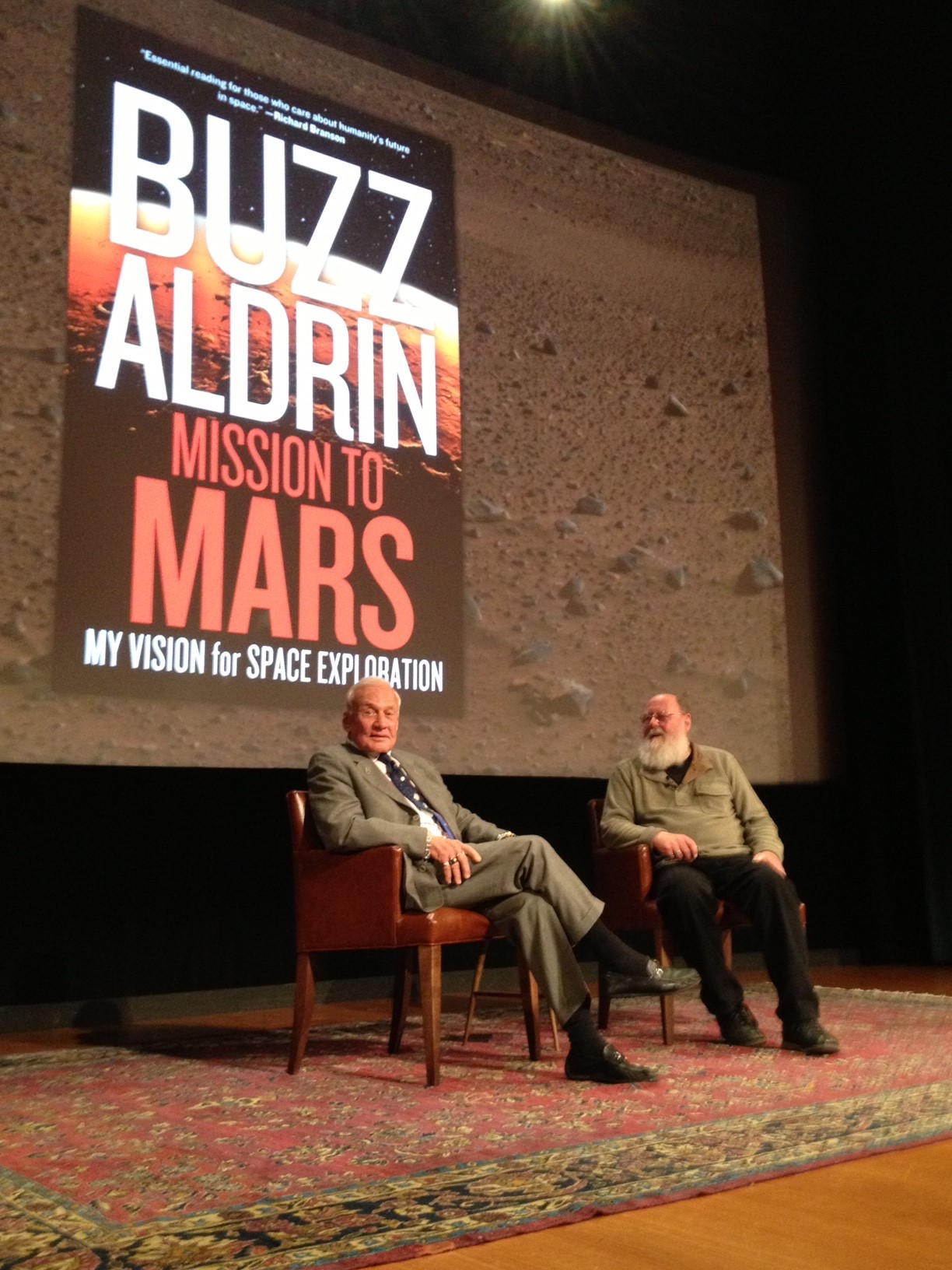 23 Jul

Buzz Aldrin in conversation with Leonard David 4:30pm

A CONVERSATION WITH BUZZ ALDRIN (4:30 PM)

Legendary astronaut Buzz Aldrin was the second person to set foot on the moon during the historic Apollo 11 landing. Aldrin's passion for space exploration has never waned, and today he's making a thoughtful case for sending humans to the Red Planet by 2035. During this special evening, in conversation with space journalist Leonard David, Aldrin will share his uniquely personal vision for future exploration. The two men are coauthors of Mission to Mars: My Vision for Space Exploration. Following the presentation, Aldrin will sign copies of Mission to Mars.

Tuesday, September 17
4:30 pm
Ricketson Auditorium
$15 adult member, $10 child member, $18 adult nonmember, $13 child nonmember
Book sale and signing

Tickets:
Member ticket sales begin on July 31. Public sales begin on August 14. Buy tickets HERE.