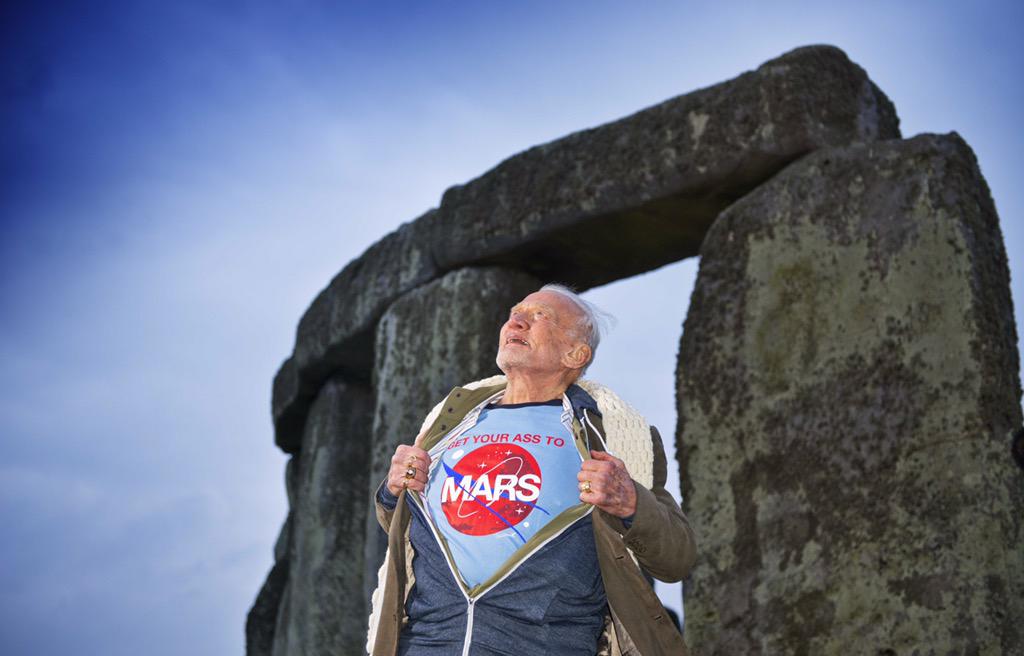 17 Mar

Buzz Aldrin Stonehenge pic may be best yet

Former astronaut Buzz Aldrin has taken some pretty amazing pictures, in addition to being the second man to walk on the moon.

Selfie in space? Check.

The coolest picture at Stonehenge? Check.

Aldrin tweeted a photo of himself at the iconic structure looking up to the sky in a superman pose on Monday in an effort to promote his foundation.
While at @EH_Stonehenge yesterday I decided to send a message to the cosmos. #GYATM (Photo by James O.Davies) pic.twitter.com/ra5Y2OsSPB

— Buzz Aldrin (@TheRealBuzz) March 16, 2015
Aldrin's been spotted before wearing the #GYATM T-shirt to highlight his ShareSpace Foundation, an organization geared toward encouraging children in science, technology, engineering, arts and math.
See the Original Article on WUSA 9