22 Oct

Buzz Aldrin tapped as grand marshal for Hollywood Christmas Parade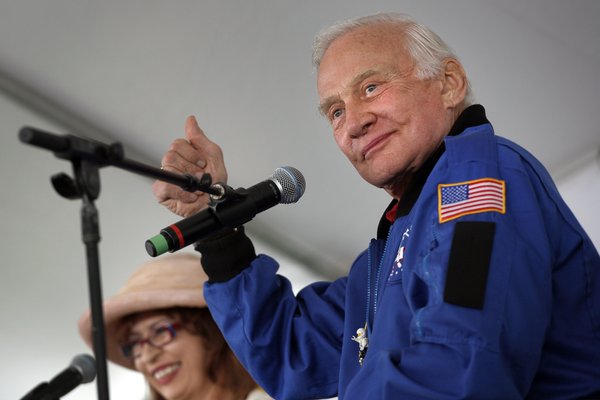 Buzz Aldrin, the second man to walk on the moon, will be grand marshal of the 2013 Hollywood Christmas Parade, organizers announced Friday.
Aldrin, who followed Neil Armstrong onto the moon on July 20, 1969, during the Apollo 11 mission, said in a statement that he was "extremely honored" to be chosen to lead the 82nd annual staging of the parade, calling it a "treasured American tradition."
"Come celebrate the holidays with me on the festive streets of Hollywood on December 1st as we moonwalk down the parade route together," he said.
The astronaut was awarded the Presidential Medal of Freedom for his role in the Apollo 11 mission and has maintained a high profile as an author, speaker and promoter of space exploration.
The Dec. 1 parade starts at 6 p.m. after a pre-show at 5. The parade will feature marching bands, floats, equestrian groups and special performances. The route will start on Hollywood Boulevard at Orange Drive, travel east to Vine Street, south on Vine to Sunset Boulevard and west on Sunset, back to Orange.
Tickets for reserved grandstand seats cost $85, 65 and $45. Discounted tickets are available for groups of 25 or more.
Visit the Hollywood Christmas Parades website here.
Read the Original Article at the LATimes.com