23 Oct

Buzz to receive Association Man in Arena Award

Dr. Buzz Aldrin, an engineer, fighter pilot, astronaut, and patent owner, will speak at the Agency in November on the Alexandria campus.

The event is part of a Veterans Day ceremony being organized by the USPTO Military Association (UMA).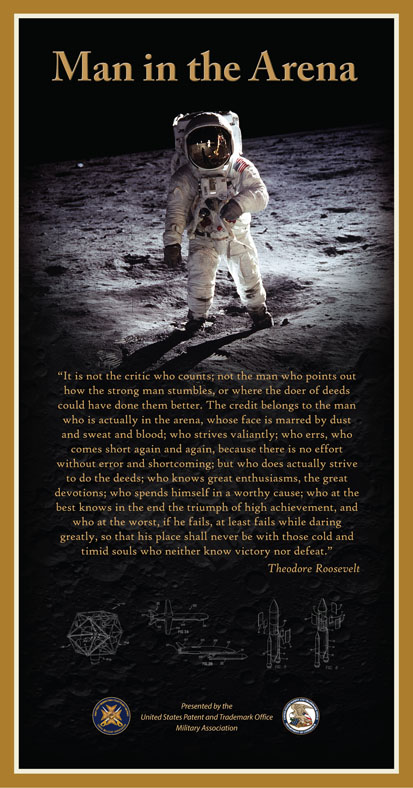 On July 21, 1969, Aldrin and Neil Armstrong were the first humans to set foot on the Moon, while nearly a billion people all over the world watched and listened. After graduating third in his class from the U.S. Military Academy in 1951 with a bachelor's degree in mechanical engineering, Aldrin flew 66 combat missions as an F-86 Sabre pilot during the Korean War and shot down two MiG-15 aircraft. He retired from the U.S. Air Force as a full colonel in 1972 and possesses a doctorate in astronautics from the Massachusetts Institute of Technology.
Aldrin also owns three patents related to space exploration (U.S. Patents 6,827,313, 6,612,522 and 5,184,789).
More details will be included as we get closer.
---
Details and updates will be posted here