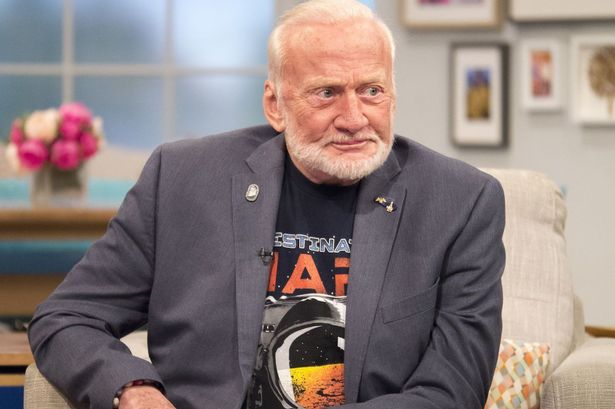 08 Jun

Buzz Aldrin has revealed his 'life lessons' for the next generation

Buzz Aldrin, the second man to set foot on the moon , has written a new book and shared some life lessons with Lorraine Kelly.

The book, which is titled No Dream Is To High , is out this week and deals with Buzz's iconic moon mission, the current state of the space program and thoughts for the next generation.

He also discussed taking the first ever selfie in space – and how it's something we could probably do with less of.

"If I had known what I was going to start, I would not have done it because everybody now wants a selfie!" he told the TV host.
Buzz is devoting his time to exploring the possibility of getting to Mars .
But the 86-year-old veteran astronaut admitted that his space exploring days are probably behind him.
"I've got an appointment this afternoon," he joked when asked whether he'd go up to space this afternoon if given the chance.
"I did it once, I'm more valuable here than up there," he said.