24 Jun

Licensing Expo Wrap-Up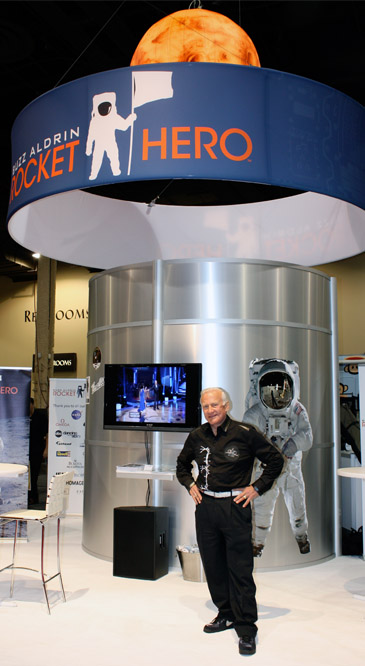 Buzz made an appearance at the International Licensing Expo in Las Vegas to meet with his fans and talk about why he decided to create the Rocket Hero brand.
"I've found that I can communicate with people through retail products. They get people thinking about space, and thinking about the inspiration in education that we need today in science, technology, engineering and math. That's a big push that I am helping to bring along.
I was a rocket scientist before becoming an astronaut, and it helped me contribute to and participate in that wonderful journey of technological achievement, man's first landing on the Moon, the Apollo 11 mission.
We just celebrated the 40th anniversary of our walk on the Moon, and I want to keep the legacy of Apollo alive and all it stands for, and what I stand for — to encourage bold innovation, teamwork, commitment, perseverance, and achieving the impossible.
That's why I created Rocket Hero. We can do these types of things again. We can inspire new generations to reach for the moon and look to the stars. All the licensed products help the understanding of the big picture…. Just remember, we're going to Mars, and we will be there in 25 years."