16 Jan

Living Legends of Aviation Gala Awards Buzz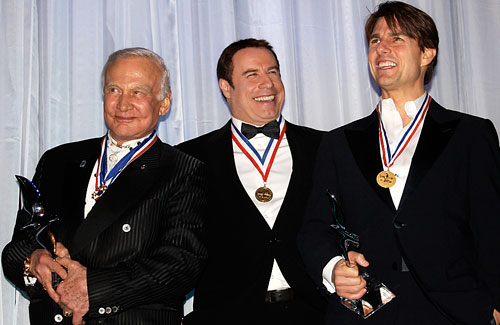 John Travolta presented Buzz with the "First Out-Of-This-World Landing & Takeoff Award" during the 7th Annual Living Legends of Aviation gala.
The event was held at the Beverly Hilton in Beverly Hills, CA, on Friday, January 22nd, 2010.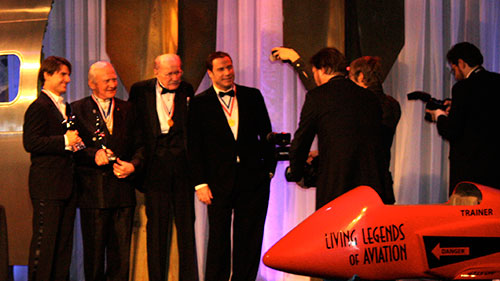 Buzz accepted the evening's final award to a standing ovation. Other winners that evening included Tom Cruise, Kurt Russell and Elon Musk.
Produced by the Kiddie Hawk Air Academy, the annual "Living Legends of Aviation Awards" is the most prestigious and exclusive event of aviation.