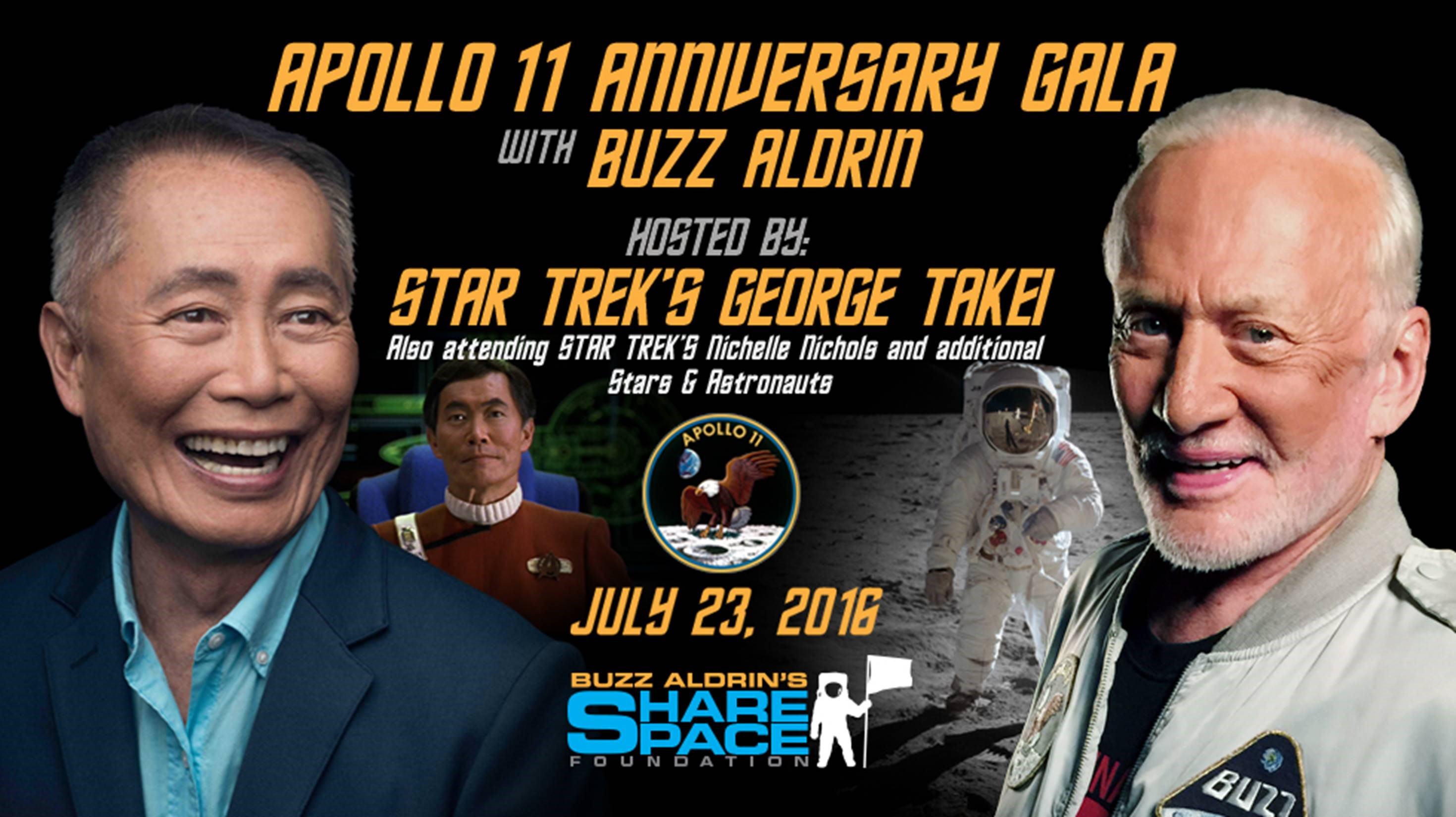 18 Apr

Oh My! George Takei, Buzz Aldrin to host gala at KSC

'Star Trek' star to host Apollo 11 gala with Buzz Aldrin on July 23.
Welcome back, Mr. Sulu!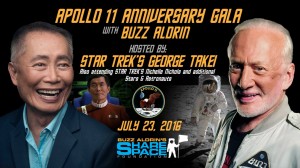 "Star Trek" actor George Takei and space legend Buzz Aldrin will host the Apollo 11 anniversary gala July 23 at Kennedy Space Center. And here's a bonus: For all you "Star Trek" fans out there, the Apollo 11 charity gala will feature another familiar face, actress Nichelle Nichols, who played Uhura in the beloved sci-fi series.
The Apollo 11 gala will include a reception, celebrity photo ops, dinner under the Saturn V rocket and a program that will "teleport guests back to a time when space travel transitioned from fantasy to reality," a news release states. Proceeds will go to Aldrin's ShareSpace Foundation, which educates thousands of children about science, technology, engineering, arts and math.
Although "Star Trek" aired on TV from 1966-69, it has gained an international cult following. In turn, so has Takei. The 78-year-old social media guru and pop culture icon has more than 9.7 million likes on his Facebook fan page and 1.8 million followers on Twitter. He's well-known for sharing humorous posts and puns. His catchphrase? "Oh My!"
The actor previously visited Kennedy Space Center in 2007 to talk to space center employees about diversity.
Some of his notable work include the documentary, "To Be Takei," which covers everything from "Star Trek" to his childhood in an internment camp to coming out as gay. Takei has been married to his manager Brad Altman since 2008.
The 83-year-old Nichols appeared in the "Star Trek" films, too. In addition to acting, she is a singer. Other celebrities will attend the gala, the news release states.
PHOTOS: John Travolta, Buzz Aldrin do the "Pulp Fiction" dance
Actor John Travolta headlined last year's Apollo 11 anniversary gala with Aldrin, and "Buffy the Vampire Slayer" actor Seth Green served on a panel. During the event, fan Mary Matulka paid $4,000 to dance with Travolta and Aldrin, then added $1,000 if they gave her the Uma Thurman bangs haircut from Travolta's film "Pulp Fiction."
Tickets are $1,000, $750 for students and military and $1,800 for VIP with sponsorships ranging from $10,000 to $50,000. Call 321-783-6836 or visit sharespace.org