16 Jan

Omega at the Olympics with Buzz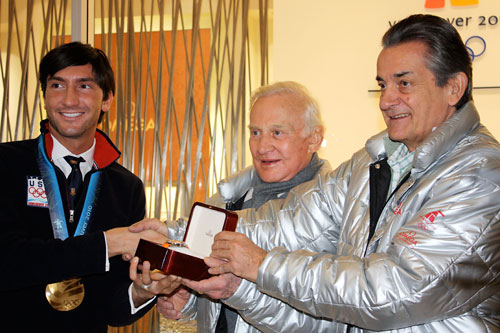 It's hard to believe that there are still 'firsts' for the 80-year-old Buzz Aldrin. Last week he tackled yet another—venturing to Vancouver for the 2010 Winter Olympics.
Buzz has been to the Moon, the Polar Regions, the Titanic, and now—a first hand look at the Olympic spirit and array of athletic competition that brings the world closer.
Omega, the official timekeeper for the Olympics, welcomed its ambassador Buzz Aldrin to Vancouver where he presented special Omega watches to several of the Games' gold medalists, including men's figure skater, Evan Lysacek (USA), and downhill skier, Didier Defago (Switzerland).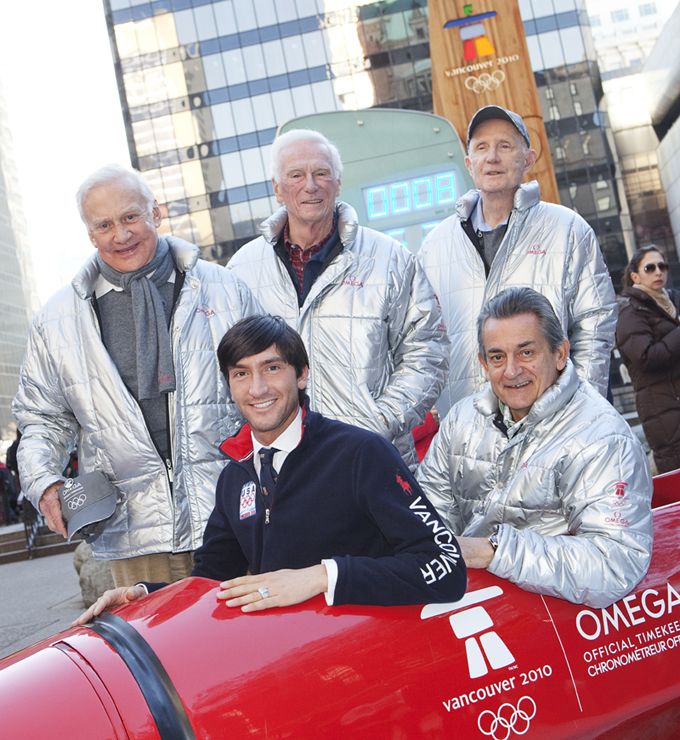 On Friday they saw the men's super-G event on Whistler Mountain—cheering on silver medalist, Bode Miller, and fellow American, Andrew Weibrecht, who won the bronze.
Buzz went to other events, including ski jumping, skeleton, and a fast-paced game of ice hockey between Russia and Belarus.
Between events, they dined with Anne Rogge, wife of International Olympic Committee's president, Jacques Rogge; Bertrand Piccard, innovator of the Solar Impulse airplane; and Omega's president, Stephen Uquhart.
Buzz concluded the whirlwind weekend with a round of publicity and a celebratory cocktail party hosted by Omega at the Fairmont in Vancouver. Asked to compare his astronaut training to that of the Olympic athletes, Buzz noted that in the race to the Moon which the US won, no gold medals were given—but that the teamwork among the Apollo 11 crew and Mission Control at NASA was unparalleled.