19 Aug

SPACE PIONEER AND ROCKET SCIENTIST BUZZ ALDRIN SHARES HIS VISION FOR EXPLORING AND INHABITING MARS IN NEW BOOK FOR CHILDREN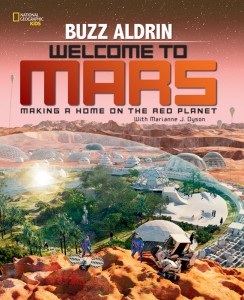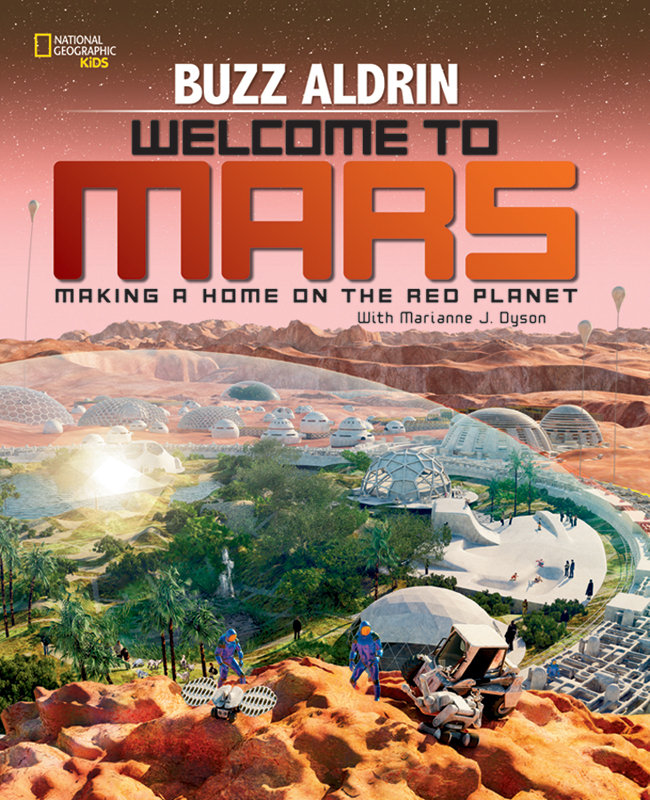 WELCOME TO MARS CHALLENGES THIS GENERATION OF YOUTH TO THINK ABOUT THE RED PLANET
AS A FUTURE HOME

Buzz Aldrin lives, eats and breathes all things Mars. As a vital advocate for the quest to reach the frontier of space, Buzz has a vision – a vision for not only traveling Mars, but inhabiting it as well. The future of space exploration truly lies with today's youth – a group Mr. Aldrin refers to as "Generation Mars." In Welcome to Mars: Making a Home on the Red Planet (National Geographic Children's Books, ages 8-12, September 2015) Buzz takes kids on a first-person adventure, detailing what it will take to build a permanent home on this far away planet.
Written with author, physicist and NASA flight engineer Marianne J. Dyson, Welcome to Mars reveals the ultimate in space transportation — the Aldrin Cycler Spacecraft – and what the space traveler will encounter upon arrival, including a detailed illustration of the Mars Lander Sequence and an ingenious method for removing the rusty dust stuck to the space suits. The reader is taken on a tour of the Spaceport, learns how dirt bikes and zip lines will be natural forms of red planet entertainment and discovers how greenhouses will play a vital role in the colonization of Mars. Finally, after months of exploring and living in the rugged Spaceport, it's moving day – Buzz ups the "wow" factor with high tech and forward-thinking living, eating and recreational quarters aptly named the Founders Dome.
Welcome to Mars is written to fascinate and inspire future scientists, engineers and astronauts. Packed with hands on experiments and activities and featuring futuristic renderings and graphics, Buzz issues a call to action at the book's conclusion, encouraging Generation Mars to join him in this mission and "roll up our sleeves and begin!"
About Buzz Aldrin: Buzz Aldrin, one of the first people to walk on the moon, is a pioneering astronaut and member of the historic Apollo 11 crew. A renowned rocket scientist, he developed the orbital rendezvous technique critical to America's moon landings and the Aldrin Mars Cycler, a futuristic space transportation system to reach Mars.
About Marianne J. Dyson: Marianne J. Dyson is an award-winning author and former NASA flight controller. She has a degree in physics and became one of NASA's first women flight controllers during the early Space Shuttle program. She has won the Golden Kite Award and the American Institute of Physics Science Writing Award for her children's books.

*********
Welcome to Mars: Making a Home on the Red Planet
By Buzz Aldrin, with Marianne J. Dyson
September 8, 2015 * Ages 8-12 * $18.99
ISBN: 978-1-4263-2206-8
Hardcover

To request a review copy, images from the book or schedule an interview please contact Karen Wadsworth, Media Masters Publicity
617.869.5854, karen@mmpublicity.com