04 Mar

Watch Buzz on "Dancing With The Stars"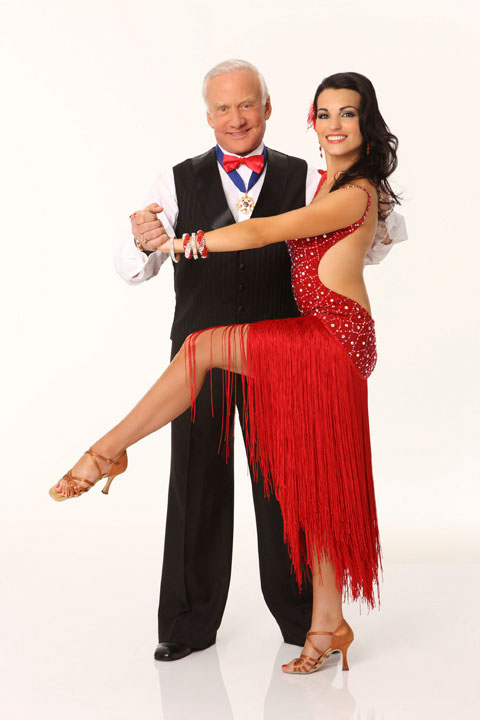 You heard right! Our own Buzz Aldrin is Dancing With The Stars! In fact, MTV selected him their choice to win! Here's a sampling of the headlines…
From On The Red Carpet:
"I control my emotions, but I'm just bursting with pride," says Buzz in this exclusive interview. Watch it now!
From the MTV Newsroom:
While MTV News has never formally endorsed a contestant on "Dancing With the Stars"… this time there's no doubt about it: we desperately want Buzz Aldrin to walk away victorious.
From ABC's official site:
Sure, it's nice to have your name on a plaque that sits on the surface of the Moon, but we're thinking this great American hero would love to have a shiny new disco ball trophy in his home right here on Earth.
From USA Today:
The second man to walk on the moon and the show's first astronaut, will be among 11 celebrity hoofers. "I'm not a dancer, but I've decided to give it a whirl," says Aldrin.
DANCING WITH THE STARS – BUZZ ALDRIN & ASHLY COSTA – Astronaut, scientist/inventor, bestselling author, advocate for man's future in space, Buzz Aldrin is considered one of the greatest heroes of space exploration. He partners up with ASHLY COSTA (formerly DelGrosso), who returns for her fourth season. The all-new cast of celebrities and their professional partners hit the dance floor on ABC's Dancing with the Stars with the highly anticipated two-hour season premiere, MONDAY, MARCH 22 (8:00-10:00 p.m., ET) on the ABC Television Network. (ABC/CRAIG SJODIN)