26 May

With Buzz Aldrin: Our Day in Denver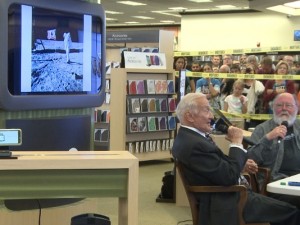 Buzz Aldrin and I had a wonderful day in Denver on Saturday, May 24th.
In promoting our book — Mission to Mars: My Vision for Space Exploration – we visited both the Barnes and Noble bookstore in Glendale, Colorado as well as the magnificent Wings Over the Rockies Air & Space Museum gala event in Denver that night.
At both events we were welcomed by large and receptive audiences.
As for walking on the Moon, 45 years ago this July, "it's slow and it's dusty…but it makes for beautiful boot prints," Buzz told the Barnes and Noble crowd. But Buzz also had strong words regarding the overall health of the U.S. space program.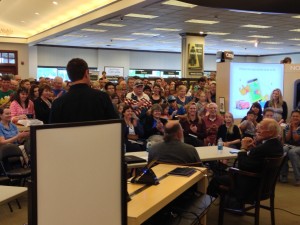 At the Wings Over the Rockies gala, Buzz and I were joined on stage by his son, Andy Aldrin, President of Moon Express, Inc. Andy wrote a great foreword to our book and was an invaluable contributor to the entire book project.