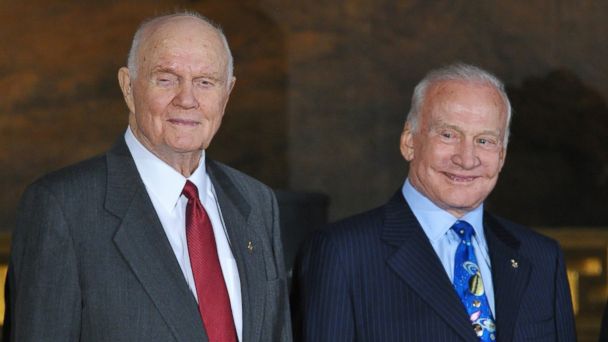 08 Dec

STATEMENT REGARDING JOHN GLENN'S PASSING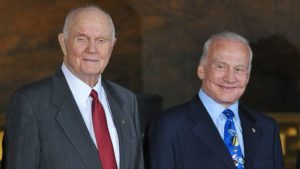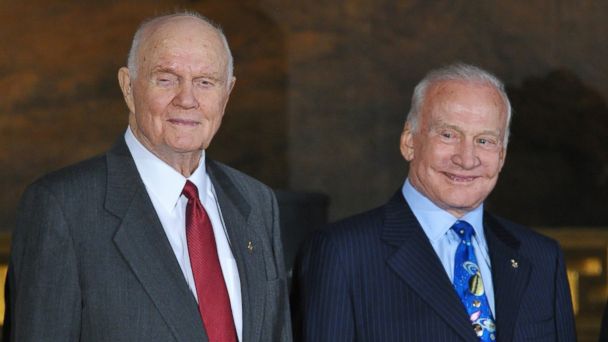 As I sit in hospital and just heard that my friend John Glenn has passed away, I feel fortunate to be recovering from my own illness, but saddened that we lost another space pioneer and world icon.
I first met John Glenn in 1953 when I was a fighter pilot in South Korea in the 16th squadron and the 51st fighter group. He was the Ops officer of the 25th squadron in the 51st fighter group. The next time I learned about him he flew of course on his first orbital flight and then when I reported as a NASA astronaut in 1963 and started training in 1964 we both became elders in the same church in Houston, TX.
Not long after that he left NASA and of course pursued a career in politics while I went on to do my Gemini 12 and Apollo 11 missions. When he was 77 he flew again on a shuttle mission and became the oldest to fly in space. I saw him at various memorials and astronaut gatherings over the years and I believe the last time we saw each other in person was at Neil Armstrong's memorial at the National Cathedral although we spoke by phone and corresponded by email since then.
I was very saddened to hear the John was ill over the past year. Since he was the last remaining Mercury astronaut, I was always lobbying him to encourage the Apollo guys to do regular reunions annually since we're not getting any younger. With the news today I'm saddened again to hear that we have lost the pioneer of space flight for the United States, second only to Yuri Gagarin, and he will always go down in history as certainly one of the most influential officers in the Marine Corps and of course as one of the original Mercury 7 astronauts. I am very sorry that he has departed us with his wisdom. I join that crowd of people and the entire nation and the world in paying homage to his service.
BUZZ ALDRIN